Disclaimer: This is a sponsored post written by me on behalf of Sprout Organic Foods for IZEA. All opinions are 100% mine.
Have you ever wondered what's REALLY in your baby's food?  Now that my family and I have been trying to eat healthier I have been paying more attention to my baby's food ingredients.  Not long ago I wrote a post about how Sprout Organic Foods are perfect for baby.  I am glad that I came across such a wonderful and truly organic healthy baby food that my child loves.  Research shows that developing a love of healthy foods early on helps foster healthy eating habits for life!  My child has loved all of the Sprout pouch baby food she has tried especially the blueberry banana oatmeal flavor.  I'm glad that we are forming healthy eating habits early.  When I was younger I used to hate eating my veggies, but I see that my child is going to be the complete opposite of me and I am thankful for that.
I assumed that when a product had organic on the label that it meant all the ingredients were organic.  WRONG!  You know what happens when you assume.  Just because a label says it is organic doesn't necessarily mean that it is.  Sprout is the best for babies from what I've seen.  When I stopped by Babies R Us I decided to compare Sprout with a couple of other brands and Sprout wins hands down.  Sprout only uses ingredients just like the ones that you have in your own kitchen.  You don't have to worry about preservatives and anything artificial in Sprout Organic Baby Food.  Sprout offers delicious blends of whole fruits, vegetables, and grains giving babies greater exposure to wholesome foods.
Stop by your local Babies R Us on Sep 9th – Oct 2nd so you can receive a $10 gift card with a $25 Sprout purchase.  While you're in Babies R Us I challenge you to take a look at the back of the Sprout Pouches and other brands and compare them.  Take a look at the first six ingredients on the back of the product.  Did you know that the first six ingredients listed are often the most important, and certainly the highest proportions?  The ingredients listed should match the flavors on the front packaging.
Each time I looked at the front of a Sprout pouch flavor I would see those exact ingredients when I flip over the pouch.  Sprout is honest about the food that they are serving our babies. There are absolutely no surprises and no harmful or unnecessary additives.  When I looked at other brands I saw things like citric acid, asorbic acid, sugar, or other additives that Sprout does not add in their products.  Sprout Pouches consist of whole fruits, vegetables, and grains with no concentrates, Non-GMO, and no preservatives.  Sprout's Mission & Values prove that they are truly the best for baby.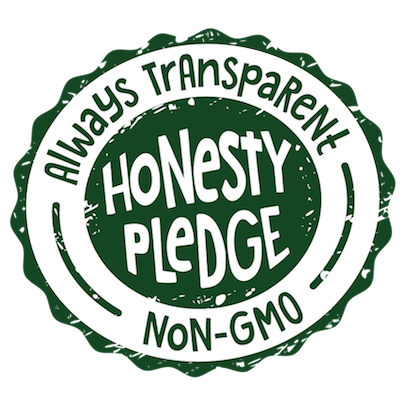 Not only will you love how awesome Sprout's ingredients are, but you will also love how convenient the Sprout pouches are as well.  Sprout pouches are perfect for when you're on the go.  You can simply throw a couple in your baby bag or purse and you are good to go.  I like the fact that my daughter can feed herself with ease and not make a mess.  We are loving Sprout!
Have your tried Sprout pouches for your baby?  How'd you like them? How do they compare to other brands?  Let us know in the comments below.  We'd love to hear from you!