For Parents who Love to Save!
We know parents and pet parents alike love to save money! Kids and furkids can be expensive so we are always looking for deals. Bookmark this page so you can come back to it when you're shopping. Deals change all the time so make sure you stay up to date with these shopping deals! Happy shopping!
Disclaimer: Affiliate links are in this post. As an Amazon Associate and member of other affiliate programs, I earn from qualifying purchases.
Parents
I bet you've been doing a lot more online shopping these days right? Amazon Prime is perfect for that! Try it for FREE for 30 days. I know you'll fall in love because we love Prime and use it all the time! FREE shipping that's QUICK (2 days)? Sign me up! You can find everything you need on Amazon for the kids, for the pets, and for YOU! Treat yo' self!
We just love the Children's Place! They always have amazing sales and a Rewards Program you can sign up for HERE. You get FREE shipping with NO minimum amount to spend. You can also get $10 OFF your next purchase. Just click HERE to sign up for their emails and stay up to date on special offers, new arrivals, and more.
Mommy and daddy love to read too right? Try Kindle Unlimted for a month for FREE! You get unlimited reading on any device.
Would you rather listen to a book than read it yourself? Try Audible for FREE for 30 days and get TWO FREE audio books.
Expecting a baby? Sign up for an Amazon Baby Registery for FREE and get a FREE welcome box! Click HERE to find out what to expect in the baby welcome box. You get some nice FREE baby products to try.
We love our Lumi baby monitor! For a limited time get 10% OFF your Lumi by Pampers device order when you sign up for their emails. We use one for baby and one to keep an eye on our kids during virtual school while we work. We can check in on our kids anytime right from our cell phone. Watch our Lumi baby monitor review HERE.
Grab the only diaper bag you'll ever need! I love my Lily Jade Elizabeth diaper bag because it's so convienet and looks just like a purse! A lot of their diaper bags are on sale right now.
Pet Parents
Find all your dog's needs from toys to food with Chewy.com! Get FREE shipping with orders over $49. Save 30% on your first Autoship order, plus 5% on future deliveries.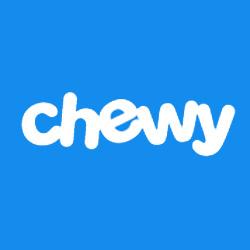 There are so many reasons you should try NomNomNow fresh dog food for your pet! Plus you can even save 50% OFF on your first purchase. Get fresh dog delivered right to your door.
Rover® is the nation's largest network of pet sitters and dog walkers. Register today & get $10 OFF your first Rover service! They have lots of different services to help you give your furbaby the attention and care they deserve. 
Their customer care is absolutely amazing and you can trust you're getting an incredible pet service. We know because we've used Rover and had an amazing experience! Read all about it HERE.
Don't you think your dog would love to get a customized box of themed dog toys and dog treats every single month? My dog gets super excited when there's a box at the door just for him. Get a FREE month of FREE dog stuff when you sign up for a BarkBox subscription!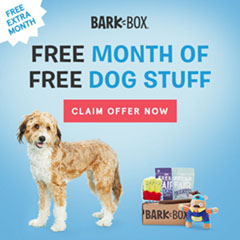 Get a 7 day FREE trial of DOGTV! Click HERE to get this deal! After your 7 days are up save 30% by getting the annual plan for $6.99 a month or do a monthly plan for only $9.99 a month. Click HERE to see why your dog should watch DOGTV.