Y'all. I'm fangirling over here!
I am SO HYPE about this new Lion King live-action remake!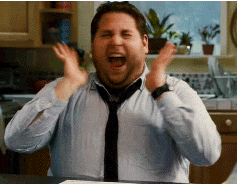 via GIPHY
The Lion King is my favorite Disney movie ever…EVER!  I put my kids on to the original Lion King movie and they also fell in love.  They can't come with me the first time I see this movie though. Nah.  It's not happening.  My adult self who doesn't like adulting is going to enjoy every bit of this live action Lion King movie with NO KIDS. I'm the kid, the kid is ME on that day.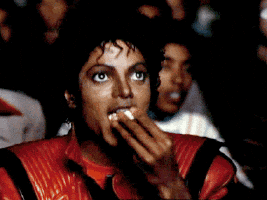 via GIPHY
I don't wanna hear "mommy I gotta go to the bathroom", "mommy I want some more popcorn", "mommy this, mommy that", NONE OF IT!  I'm going to watch the new Lion King movie in PEACE! My peace gonna be shortlived though because imma cry when Mufasa dies.  Scar gonna mess my peace all up YOU HEAR ME! We all know Mufasa's gonna die, but we are going to be up in that theater boohooing! The theater about to be so LIT and full of adults so please leave y'all kids home the first time y'all go see it, PLEASE! LOL!

©Walt Disney Studios
Disclaimer: Affiliate links are in this post. I will receive compensation if you purchase via the affiliate link. Affiliate links do not affect the price of the products.  We always share things that we find beneficial to our readers and things that we love. All thoughts and opinions are my own.
Watch the Latest Live Action Lion King 2019 Trailer
Have you seen the latest Lion King trailer yet? It's a must watch. Check it out!
Disney's The Lion King opens in theaters July 19, 2019. Watch the new trailer now. Director Jon Favreau's all-new "The Lion King" journeys to the African savanna where a future king is born. Simba idolizes his father, King Mufasa, and takes to heart his own royal destiny.
You hype right!!!? Me too! Let me tell you my top reasons why.
The Lion King is My Favorite Disney Movie
First of all, my dog's name is Simba.  He's a DOG and I named him Simba! I probably would've named my baby girl Nala if the hubs didn't want the kid's names to start with the letter J LOL!  That's all I need to tell you right there, but I'm going to keep going. I watched The Lion King movie over and over and over again on VHS as a kid. The Lion King soundtrack was my jam! I knew the songs word for word and I even had The Lion King computer game! It's a movie I still watch repeatedly TO THIS DAY! I honestly don't even know how many times I watched The Lion King, but it's way too many to count.


Can you see my love for this movie yet?  I love everything about this movie from the character, to the songs, to the playfulness, to even the seriousness. Ok, I'm lying, I didn't like the fact that Scar was in those Pride Rock streets hatin' on his nephew and bro like that. Man, it be your own people!  It wouldn't be a Disney movie without something tragic happening though huh?
Lion King Live Action Graphics Look Amazing
The CGI in The Lion King makes this movie look sooo realistic. I mean as realistic as it can be.  Some people are hating on the CGI look, but I don't see a problem with it. The graphics look amazing to me!  The animals look just how they look in the wild for the most part. Take a look at these Lion King stills.

©Walt Disney Studios
©Walt Disney Studios
©Walt Disney Studios
It's an Official Remake
If you look at the side by side comparisons of The Lion King, you'll see that it's pretty much just like the original.  I like how they are remaking some of the most epic scenes (like the sad stampede) exactly how the cartoon Lion King version was.  I'm definitely happy about James Earl Jones still holding down Mufasa's voice! That's just going to give it that feel that we all need. His voice is the main voice of the movie…it's pretty much unforgettable! This is so official!
See The Lion King trailer comparisons below.
Another trailer dropped for the live action remake of Disney's animated classic The Lion King, and it gave us a ton of new footage that hearkens back to the original. Let's take a look at the trailer side by side with the 1994 film and try not to cry!
The Lion King 2019 Disney Live Action Teaser comparación 2019 vs 1994 side by side 🙂 Follow me on Instagram! http://www.instagram.com/sowick1329
Reminds Me of My Childhood
Hollywood seems to be trying to give us all the feels these days by remaking movies to tv shows. I always tell my kids about how BACK IN MY DAY we had the best tv shows and movies PERIOD!
It's true though!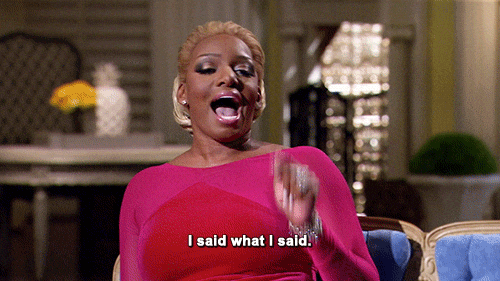 via GIPHY
My generation likes to reminisce, well any generation probably likes to look back on the good ol' days when they didn't have any worries.  The Lion King trailers are definitely taking me back! I like it.  Seeing the trailer made me feel all warm inside.
Lion King Official Trailer Reaction
After seeing the latest live action Lion King trailer, I was even more hype than I was when I saw the first official Lion King live action trailer!  Everybody I know was hype and reminiscing. WE READY!


I'm Here for Timon and Pumba!
Yoooo, I'm just gonna go ahead and jump to the end of the Lion King trailer! That last scene though!? I'm here for it!  I told y'all I love The Lion King songs! The Lion King soundtrack is the best Disney soundtrack ever in life…FROZEN WHO? They definitely teased us with Timon and Pumba singing The Lion Sleeps Tonight. I wanted more!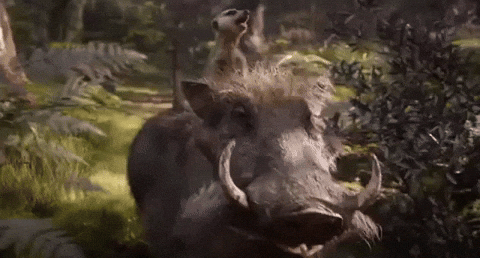 via GIPHY
Scar Looks a Hot Mess!
And it's well deserved too!  Some people are trippin' about the way that Scar looks or whatever, but how else is he supposed to look guys? THIS REAL LIFE! This is the live action version of The Lion King, not the cute cuddly cartoon we are used to.  Scar needs to look a hot mess and like skin and bones because he isn't in the Pride Land! Scar telling Simba to run away and never come back in the trailer had me feeling some type of way! He deserves to look like that. I don't like him anyways!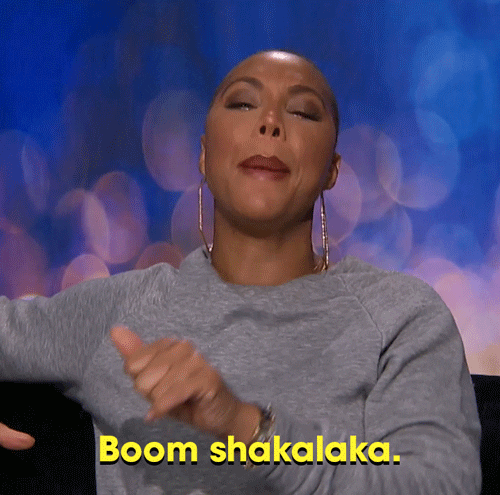 via GIPHY
Can I Hear Simba and Nala's Voice?
Ugh, this trailer still didn't let us hear Donald Glover as Simba and Beyonce Knowles as Nala yet.  I guess this is going to be a surprise until it hits theaters?  Some people are feeling some type of way about Beyonce playing Nala, but I'm here for Queen B! I can't wait to hear them sing Can You Feel the Love Tonight!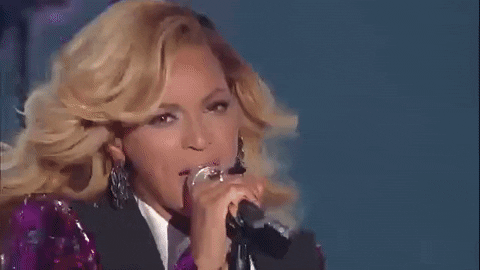 via GIPHY
Maaaaaan, listen! Again, The Lion King soundtrack is just EVERYTHING.
So just by looking at the latest Lion King 2019 trailer, I can already see that it's going to live up to the hype.  What do you think?
PIN IT!