Leave your dog somewhere else? Absolutely not! Well, you can't always take your pet with you wherever you go no matter how much you want your furkid to come on your family vacation. Sometimes you have to leave him elsewhere because the place you're staying just isn't pet friendly or for some other reason your buddy ol' pal just can't tag along.
This is quite unfortunate because I'm sure your doggie wants to have a blast with you and will hate to see you go! Let me tell you where you can leave your dog when on vacation.
Disclaimer: Affiliate links are in this post. As an Amazon Associate and member of other affiliate programs, I earn from qualifying purchases.
If you're still not traveling just yet because of the pandemic, make sure you pin this post to use in the future! It's a great post to have in your back pocket or to share with new pet parents.
PIN IT!
Where to Leave Your Dog While on Vacation
Sometimes you have to figure out where to leave your dog when on vacation. Here's a short video on places to leave your dog while you're on vacation, but read the details in full below. Click HERE to subscribe to our YouTube channel. We also have a FREE dog packing checklist that you can grab HERE.
1. Spend Time With a Family Member or Friend
Don't you just hate to have to figure out the question of where to leave your dog when on vacation? The struggle is real. I decided to leave Simba with a family member if possible. Luckily, a family member was available to keep Simba for a couple of days. I had no worries at all leaving Simba there because he was with a family member that I can trust.
He has been around this family member a lot and gets along with him great. I like the fact that he will also get to be around other dogs that he plays with on a regular basis and he was very familiar with his surroundings. He always has fun when we go there. Simba was also happy to have his fresh dog food which was easy to bring along with him. Try fresh dog food by NomNomNow by clicking HERE. Make sure you pack some of your dog's favorite dog toys and dog treats too! Consider signing up for Chewy for all your dog's needs. Save 30% on your first Autoship order, plus 5% on future deliveries. Click HERE to sign up.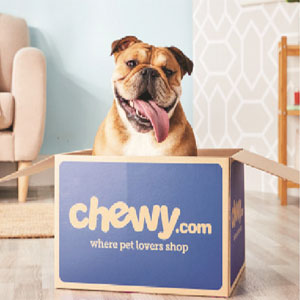 The hotel we were staying at was not pet-friendly. I wish all hotels were pet-friendly and there were pet-friendly places everywhere so you don't have to worry about figuring out where to leave your dog when on vacation. It would have been awesome if it was and we could take Simba on his first beach trip, but we just could not this time around. Although my family and I wished we could have taken Simba along, we knew he would be safe with family while we were away. Simba did great with the family member while we were away, but he sure was happy to see us return!
We were happy to be back home with him as well of course. It's not a good idea to leave your dog with someone who is scared of dogs or has no experience at all with them. You should try to leave your dog with someone who has their own dog(s) or at least has experience with dogs, loves dogs, and your dog knows them pretty well.
2. Board Your Dog
If your family member or friend is not available you can always board your dog somewhere. As always you should do your research and visit the place before taking your dog there and dropping him off with total strangers. You should definitely check out reviews and ask people who they recommend.

Boarding kennels or Pet resorts are places where you can leave your dog overnight, for a couple of days, or even for a longer period of time at some places. Your vet may offer boarding services so make sure you check with your vet first since your dog is probably comfortable with the vet and his staff.


If your vet does not offer dog boarding you can board your dog. If you like more of a one on one approach with your dog where he'll be comfortable in a home you could try Rover. Rover.com offers in-home dog boarding with dog sitters you can trust. Click here to save $10 on your first booking with Rover! We absolutely love Rover! We had an amazing experience when we used it for Simba.
There are also other overnight dog boarding options like PetSmart which offers a PetsHotel! According to PetSmart.com "your dog will be cared for around the clock in a safe, comfortable environment made just for them. From comfy sleeping accommodations to supervised play areas full of toys". Sounds like the life to me! Read this PetMD article for more information on boarding your pet. There are probably plenty of local pet boarding places in you area just do a quick Google search.
3. Hire a Dog Sitter
Don't like the idea of boarding your dog outside of a home? How about hiring a dog sitter? You can hire a sitter that will watch your dog in your home or watch your dog in their own home while you're away. Also, you should definitely meet with the sitter and see how your dog interacts with them beforehand.
Find a sitter through someone you know or through a reputable service. One service that might help you find a dog sitter is Rover.com. You get to create your dog a profile, view sitter profiles with photos, and even see reviews of the sitters. It's a great tool to find someone to dog sit your pooch. Click here to save $10 on your first booking with Rover!
Our sitter sent us photos of Simba while we were away. I thought that was so cool! It definitely made us feel just that more comfortable seeing photos of Simba enjoying himself while we were away.
Do you have a cat too? Rover now has services for cats! Click HERE to book now!
Dog Travel Bag Packlist
Want to know exactly what you should pack your dog when you drop him off with the dog sitter? Just sign up below or click HERE to get access to our dog packing list and ALL of our other free printables.
Simply print the dog packing list out on regular paper or cardstock paper and check the item off the list once you have it packed. I also included a bonus page where you can add extra items you would like to pack that I did not mention.
Other Posts You Might Like
What to Do If You Lose Your Dog
7 of the Best Family Dogs You Should Know About
4 Things I Wish I Knew Before Becoming a Pet Parent
7 Reasons You Should Try NomNomNow Fresh Food for Pets
*Check out our sponsored post about DogVacay which is now Rover! It's a home dog boarding website and app where you can find the perfect dog sitter for your dog. Click here to read more about it.
Also, check out our post about What to Pack Your Dog When Going on Vacation if you decide to take your dog with you on some of your trips!
PIN THIS!
Share this post with others so they know where they can leave their dogs when they go on vacation.
Do you always take your dog with you on vacation? If not, where do you leave your dog when you're away? What are your experiences? Any tips? Please share in the comments below! We'd love to hear from you.

Note: This post also appeared on 3milliondogs.com. I was compensated for the post.